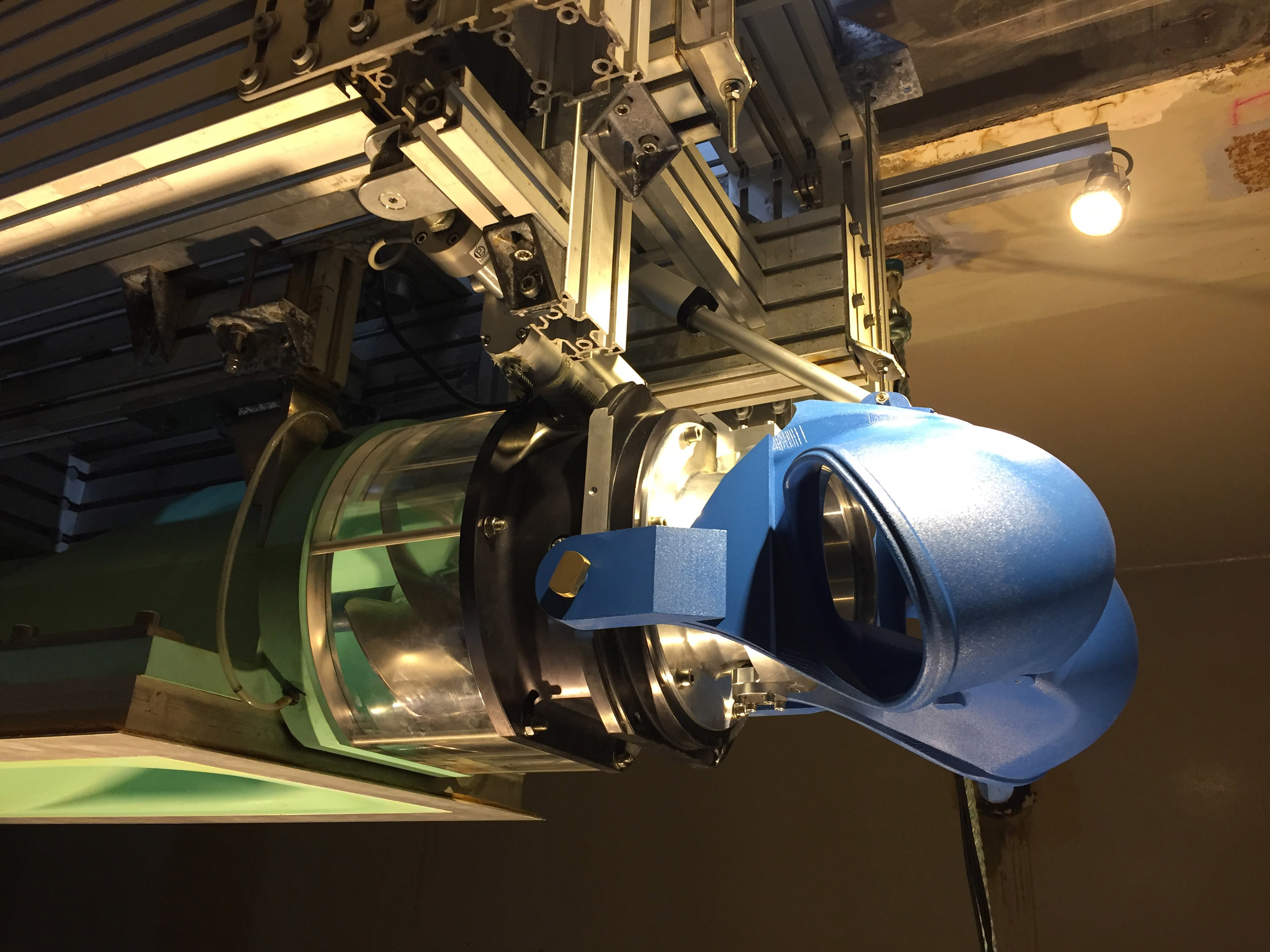 Waterjet system cavitation test
Test of a waterjet system in KHRC free-surface cavitation tunnel T-31. The

test set-up has been specially developed for testing of a complete

waterjet system with a pump inlet diameter of 200 mm.

​

A flat horizontal plate simulates the hull bottom back to the transom,

where there is a free water surface at higher tunnel water velocities.

​

The test setup are developed such that all driveline components from the

electric motor to the waterjet pump unit are separated from the hull

plating and the inlet duct to allow measurement of the unit thrust.

​

Impeller torque are measured by a dynamometer between the drive shaft

and the impeller.

​

Impeller and guide vane chamber are made of aluminium. Pump housing

are made of Perspex to enable observations of extent and behaviour of

cavitation at certain operating conditions.

​

Soft paint cavitation erosion test is used for prediction of cavitation

erosion risk of the waterjet impeller.

​

Features like self-priming performance and manoeuvring forces can also

be measured.