Sensor Reliability application
The need for accurate and reliable data is more important than ever. Sensors are your eyes overlooking the processes running your ship. By continuously sensing the levels, pressures and temperatures, and the combinations of these, you get the overview necessary for reliable asset management and safe operations.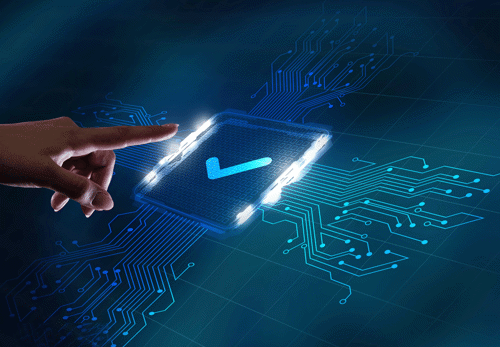 As maritime instrumentation is particularly exposed to severe conditions like constant vibrations, heavy seas, extreme temperatures and potential explosive atmospheres, the condition of the sensor will be influenced. Monitoring this will optimize the maintenance required and increase lifetime of sensor.

The K-Gauge Sensor Reliability application utilize KONGSBERG extensive expertise in sensor technology, combined with current and historical data, to provide you the highest confidence in the measured data on-board your vessel. The application is available through Vessel Insight on Kognifai, designed and developed for maritime use by KONGSBERG.
How it works
Sensor information is continuously logged and stored in a database. Dynamic data like maximum exposed pressures and temperatures, sensor aging and drift, radar reflection curves and signal condition states are collected. The application extract the data, analyse health condition and monitor the status of each sensor. Static data like serialnumber, SW version and type designation is also stored for easy identification and service history.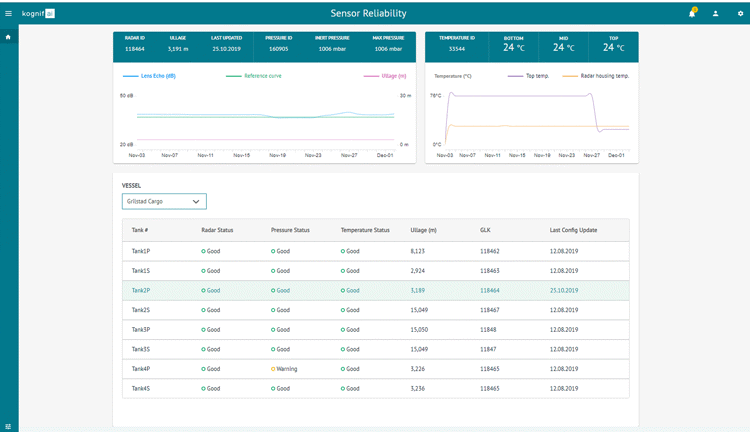 Servicios y soporte
24/7 Technical support

Our 24/7 technical support team is there to help at any time, day or night, wherever your vessel is.

CONVERSIONS, RETROFIT AND REFIT

We understand the importance of having the right parts, available in the right place, at the right time.

Training

Ensure that your crew is properly and thoroughly trained. This will reduce operational risk, downtime and maximise return on asset investment.