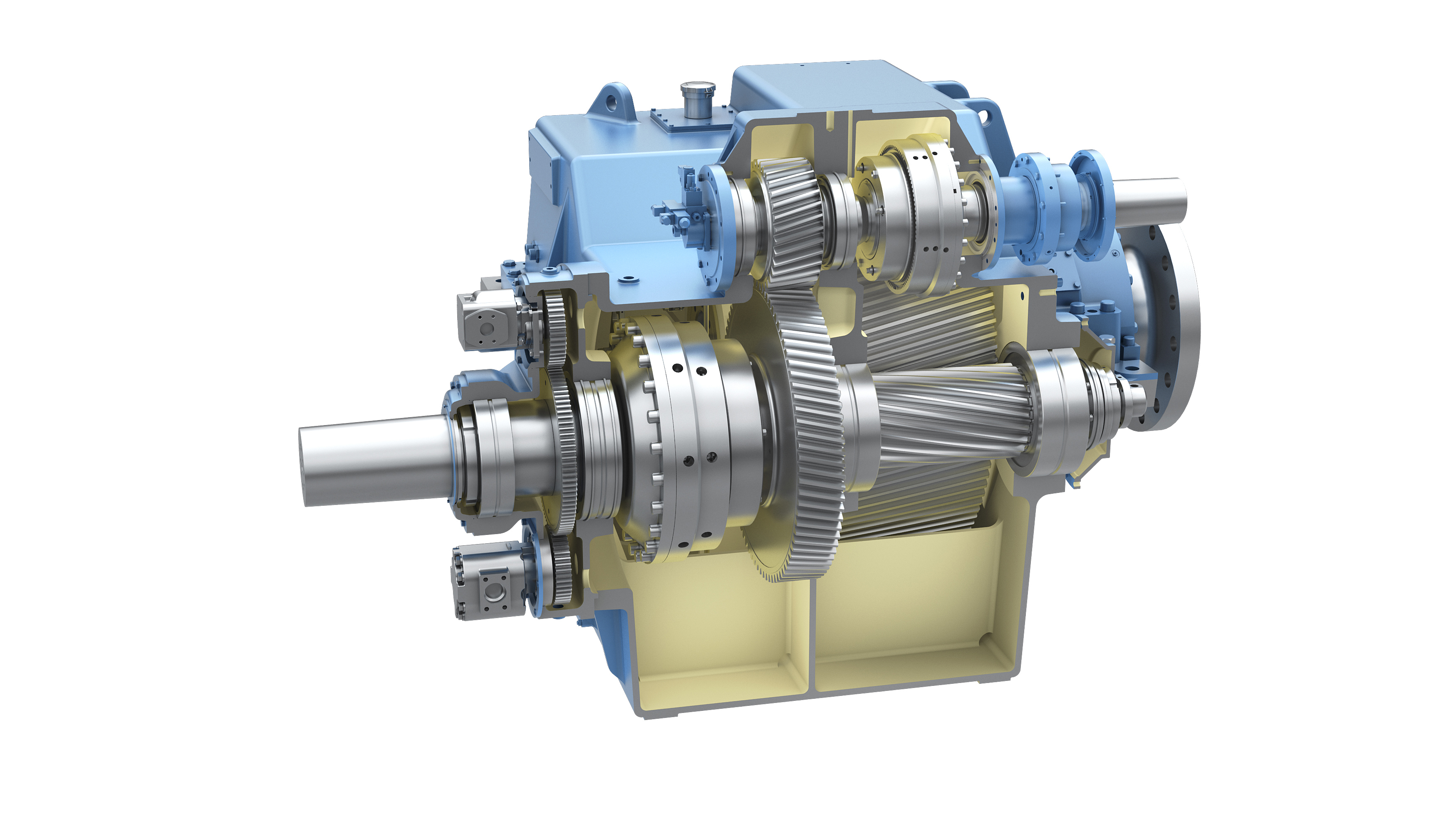 Reduction Gears
Our reduction gear range is of the proven single-input single-output design with built-in clutch and thrust block.
They have a variety of power take-offs that enable large shaft generators to be driven, and electric motors to feed in power for get-you-home propulsion or as part of a hybrid system. Power, torque and shaft offsets correspond to current and anticipated market demands in terms of engine power/ speed and propeller revolutions for a wide range of vessels.
Large reduction ratios allow for all popular medium speed engines and give slow and efficient propeller speeds. They can be specified with one-step reduction up to 6.1 - 6.3 and two-step reduction with max. ratio up to 12:1.