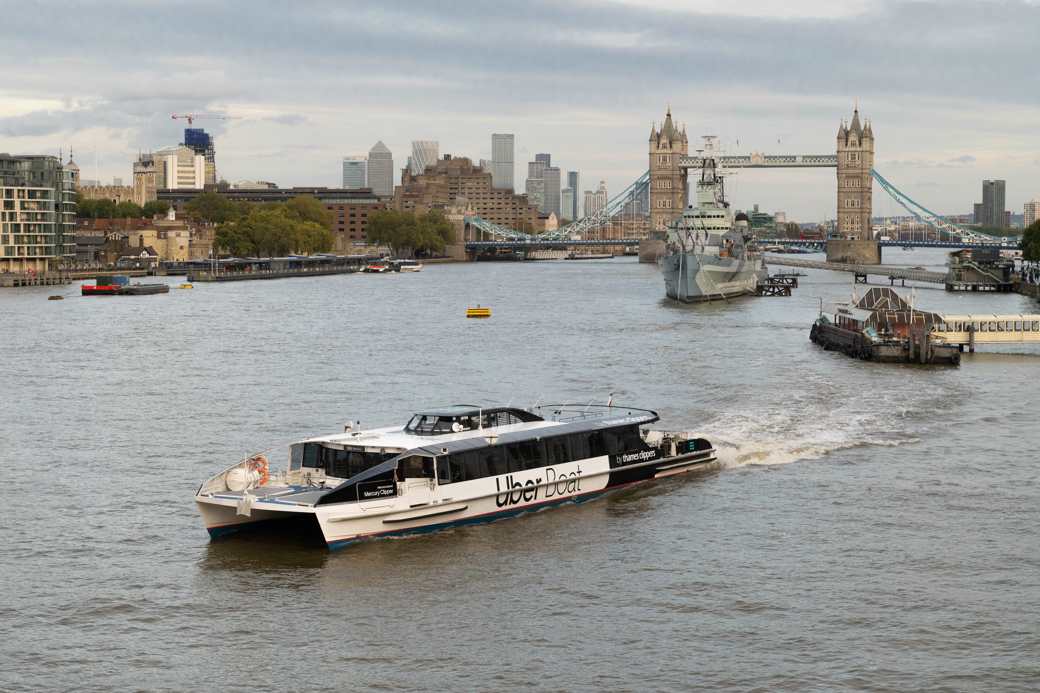 Why London's commuters get to work on Kongsberg Kamewa Waterjets
A vital part of London's public transport system are the ferries of Uber Boat by Thames Clippers, many of which are powered by Kongsberg Kamewa Waterjets Uber Boat by Thames Clippers uses Kongsberg Kamewa Waterjets on its Hunt Class vessels
One of the busiest ferry systems in the world is Uber Boat by Thames Clippers, a vital part of London city's transport network. There are as many as eight million passenger trips a year on London's Thames River, and that number is set to rise.
Uber Boat by Thames Clippers (UBTC) is licensed by Transport for London and is an intermodal connection to the wider TfL network, which brings together London's public transport networks, including the famed underground, double-decker busses, trams, and the river network. UBTC's fleet of high-speed ferries connect London's central district with districts to the east and west of London along the Thames River.
With a fleet of 20 vessels, 9 of which are powered by Kongsberg Kamewa Waterjets, Uber Boat by Thames Clippers has one of the most difficult jobs in London's public transport network. The latest class of vessels, the Hunt class, are powered by Kongsberg Kamewa Waterjets. These entered service between 2015 and 2017 and they are key to making UBTC's routes accessible. A typical visit to a pier is often done in under 60 seconds
The Thames is a legendary river. It's also full of debris, such as shopping bags, builders' sandbags, tree branches or just large pieces of wood, plus silt and sand. All of this makes the Thames difficult to navigate, much less conduct the high-speed operations that busy London commuters expect.
A typical visit to a pier is fast – often in under 60 seconds. The captain manoeuvres into position, deckhands tie up and off, and passengers embark and disembark. The vessel then needs to get up to the fastest possible speed on its way to the next pier. It is a gruelling and repetitive routine that pushes the waterjet propulsion systems to their limit.
When Uber Boat by Thames Clippers started operation in 1999, they had three vessels that already used waterjet technology. Initially, the company opted to buy traditional prop and shaft vessels for operations on the eastern side of London where the Thames is deeper.
But with their operations expanding to the western side of London where the Thames is shallow and tidal changes can be treacherous, Sean Collins, founder of Thames Clippers, realised that only a waterjet solution would work. He says that there are piers on the western side of London where the river depth is just a half metre beneath the keel of the boat.
The natural silting that occurs on the river is another reason to ensure that the Clipper's boats have as much room beneath the keel as possible. UBTC's waterjet ferries sometimes operate with just a half metre of water below the keel
Making sure that his fleet is always ready for the daily grind is one of Collins' key challenges.
UBTC runs its own maintenance yard, and each vessel spends two weeks in drydock each year for repairs and maintenance. There is also a special slipway kept in reserve for emergency fixes.
Collins says that his engineering team must work extremely fast and be ready for emergencies at any time. A vessel may have to be in and out of drydock in a matter of a few hours to keep to the schedule.
Keeping the UBTC fleet moving – no matter what – is one of the key aspects of Kongsberg's work with the company.
One of the biggest emergencies that Collins and his crew face is clogged water intakes for the waterjets. Collins says that the most common item found in the intakes is builders' sandbags and shopping bags. Ropes and mooring lines often turn up, and even large pieces of wood can also be found, sometimes damaging the bow.
"Uber by Thames Clippers' operating environment is one of the most challenging in Europe," says Anders Valkeinen, Vice President, Waterjets Global Customer Support for Kongsberg Maritime. "The waterjets get a lot of debris and sand sucked through the inlets. Also, these vessels may only make a journey of a few hundred meters, stop, and then go full speed again – stopping and starting like that all day long. So, the operation is tough on the equipment." Sean Collins turned to Kongsberg Kamewa Waterjets to expand westward
Valkeinen adds that the UBTC vessels operate on intensive schedules. Kongsberg Maritime's work on maintaining the Clippers and their all-important waterjets must (literally) keep pace with UBTC's operations.
Collins says that every one of his vessels gets an annual two-week drydock period for maintenance. That drydock scheduling is critical to Thames' operations.
Despite the immense maintenance challenge, Collins is pleased with the support provided by Kongsberg. It is no small feat to keep engineers at the ready in case of emergencies, or to have ready spares of supplies in case of shortages. But together, Uber Boat by Thames Clippers and Kongsberg keep those crucial waterjets running at full tilt. Uber Boat by Thames Clippers has plans to reduce its emissions with new hybrid vessels
Valkeinen says that Kongsberg developed a special working relationship with Uber Boat by Thames Clippers to deal with the support that the operation requires. "We are trying to keep downtime (for vessels) as low as we can while providing things like increased remote support."
Collins says that keeping enough spares and supplies in stock, plus having the qualified staff ready to go at a moment's notice, have been the key challenges.
Helping Collins and his team meet those challenges have been top priority for the Kongsberg team. As a trusted partner to waterjet operators around the world, Kongsberg Maritime has over 100 waterjet service engineers based worldwide.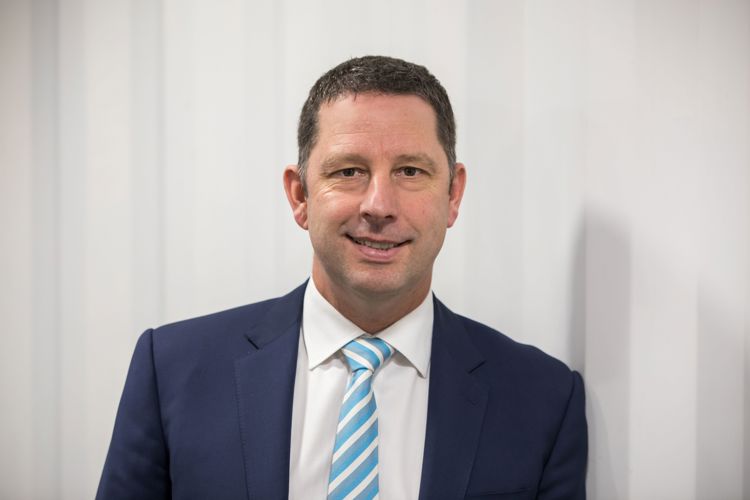 Collins says that the time around Covid was tough, made worse by the impact of Brexit, which made procuring spare equipment more difficult. But with Kongsberg's help, Uber Boat by Thames Clippers has kept the ferries moving as more people travel by river and London powers into a new era.
Uber Boat by Thames Clippers: A Growth Story
Thames Clippers set sail for the first time on 24 May 1999 with a fleet of three small hydrocats powered by waterjets
Initial ridership was about 80 passengers per day, and Thames Clippers served just four piers
As of 2023, Uber Boat by Thames Clippers serves 24 piers along the Thames River
In 20 years, the fleet expanded to 20 vessels
In May 2022, UBTC ferried their 50 millionth passenger
From 2015 to 2019, Thames Clippers added five Hunt Clipper vessels, each powered by waterjets
The latest addition to the Uber Boat by Thames Clipper fleet this year is Earth Clipper, powered by Kongsberg Kamewa Waterjets