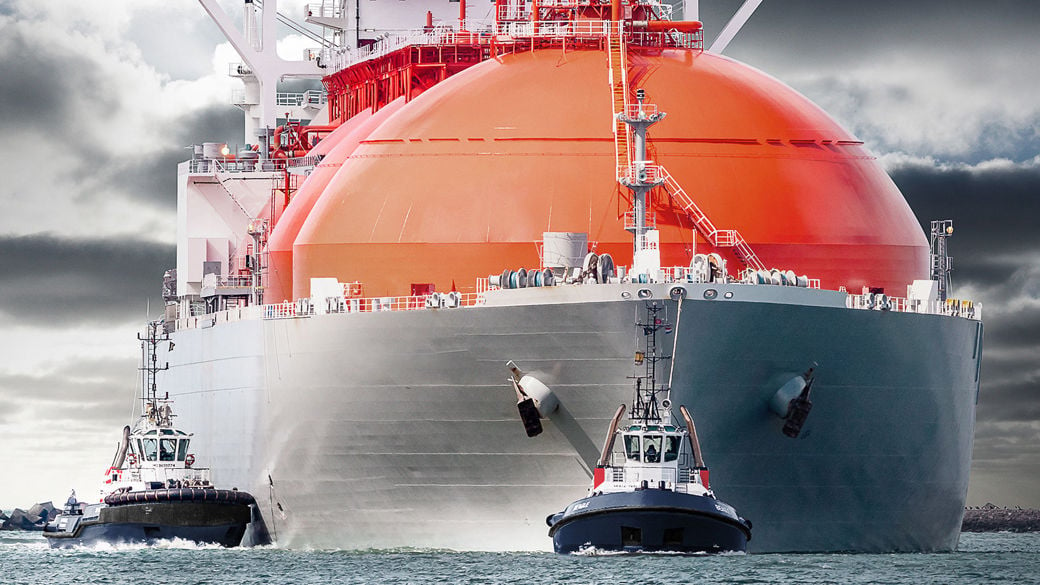 Proactivity, teamwork, efficacy and optimised pricing at the heart of new thruster deal
An innovative Thruster Service Agreement that will improve the budgeting, planning and delivery of life cycle support services for the fleet's KONGSBERG US thruster shipsets has been signed by Kongsberg Maritime and Boluda Towage.
The signing of an innovative service agreement with global towage and salvage company Boluda Towage is being hailed as a huge boost for Kongsberg Maritime.
The novel Thruster Support Agreement (TSA) allows both companies to restructure their commercial dialogue and collaboration efforts and ensure the efficient planning and delivery of life cycle support services. The pioneering agreement formally aligns the interests of both parties and streamlines the business relationship with the long-time owner and operator of Kongsberg Maritime thrusters.
US thrusters have been critical to the success of the towing segment for decades, providing mission-critical support to towage and salvage tugs. Whether at sea or in busy ports, tugboats rely on the robust capabilities and superior thrust power of a US thruster shipset to manoeuvre vessels and offshore installations safely and successfully, in all conditions.
The establishment of a personalised, thruster-specific support agreement reflects the crucial importance of securing thruster operations for towing/pushing and salvage assets. This service solution means tug owner and operator Boluda Towage will benefit from the best maintenance procedures and solutions available for its US thrusters, maximising asset uptime and performance.
First-class assistance and reliable operations
Boluda Towage's mission is to provide ever cleaner, safer and more reliable ship assistance services in the many ports and seas in which the company operates. New requirements and expectations demand greener operations in harbours globally, and this means that thrusters and vessels must constantly operate at their highest efficiency level.
By entering into the TSA, Boluda Towage reaffirms its commitment to delivering excellence in its harbours, deeper-sea and offshore towage services. Having Kongsberg Maritime as the preferred supplier of maintenance and life cycle support for US units proved to be the obvious choice for the long-term success of operations – ensuring that thrusters are backed and maintained using the correct parts, the optimal solutions and the best available expertise. From left to right: Odd Erik Bjørkevoll (Kongsberg Maritime), José Mª Collado (Boluda Towage), Michiel Van Straaten (Kongsberg Maritime). Photo © Kongsberg Maritime

A partnership of trust
Kongsberg Maritime and Boluda Towage have long-standing ties. Boluda Towage owns and runs a fleet of more than 400 vessels around the world – with over 90 tugs equipped with robust sets of US thrusters. As of February 2023, the company is set to acquire Smit Lamnalco, the world's fifth-largest towage operator, making Boluda Towage the global leader in the industry.
The acquisition, which remains subject to regulatory approval, will increase Boluda Towage's fleet to 600 tugboats and larger towage vessels, plus expand the company's presence to 50 countries and 148 ports worldwide. The global footprint and ambitions of Boluda Towage are further strengthened by the expansion of operations to new markets such as Australia, the Middle East and West Africa. The acquisition of Smit Lamnalco would bring to 129 the number of vessels equipped with Kongsberg Maritime propulsion equipment – and all would benefit from the new TSA.
This partnership-oriented support scheme* offers visible and preferential service rates for thruster maintenance tasks. Overall costs are reduced and become foreseeable, provided that an obligation of proactivity is followed to allow the best possible planning, cost minimisation and high-quality delivery of services. With the equipment being supported by Kongsberg Maritime in a proactive and transparent manner, future operations are secured and operating costs are better controlled.
As collaboration improves, the through-life care of the thrusters to be handled by Kongsberg Maritime will be tracked more efficiently, so later needs and intervals for maintenance and upgrades become predictable, and solutions and offerings can be better tailored to actual needs.
*A Thruster Service Agreement runs over one calendar year, from the signing date to 31 December of the following year and can be extended from year to year. The coverage is personalised according to customer needs. Services covered can include, but are not limited to, seal changes, major overhauls and maintenance via the Thruster Support Pool (TSP).
Contact Kongsberg Maritime for more information.