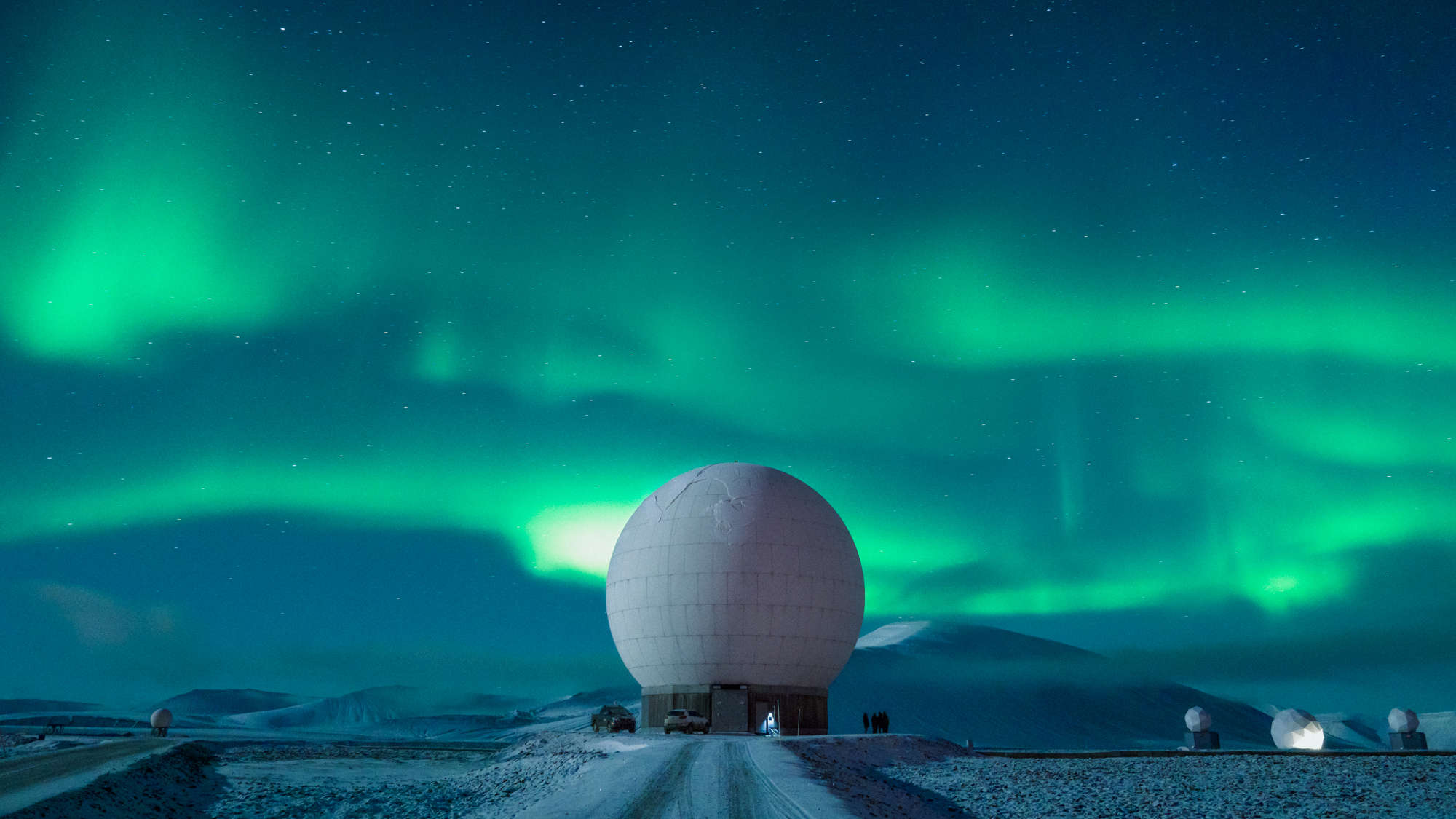 KSAT SVALBARD TENANT MEETING 2019, 4th – 6th of September
KSAT is pleased to announce the 10th Svalbard Tenant Meeting scheduled for September 2019.
We have the pleasure of inviting you to Longyearbyen and our main Ground Station facility SvalSat, located at exotic Svalbard, 78⁰ North.
THE OUTLINE OF THE PROGRAM
Wednesday - September 4th Afternoon: Welcoming reception at SvalSat Ground Station, followed by a boat trip in the beautiful fjords
Thursday - September 5th Day: Series of meetings, including presentations and talks on areas of common interest. Evening: The traditional and favored KSAT-hosted dinner at Huset Restaurant.
Friday - September 6th Morning: Open for bilateral meetings between participants and KSAT.
HOTEL
KSAT will book rooms for the participants. We have made an en-bloc reservation of hotel rooms in Longyearbyen. This year we have to make use of two hotels due to the increasing popularity of the destination and the tenant meeting. We will divide the participants on the following hotels:
Funken Lodge | NOK 2175.- breakfast included. The price is per night per single room.
Radisson Blu Polar Hotel | NOK 1825.- breakfast included. The price is per night per single room.
Check in: 15:00 pm
Check out: 11:00 am
If you want to extend your stay, please let us know as soon as possible and we will do our best to accommodate your wishes.
FLIGHTS
Please book your trip individually and let us know about the arrival and departure of your flights, when booked and confirmed.
There are two airline companies operating flights to Svalbard:
The following flights from Oslo suits with our program:
DY 396, OSL 8:55 – 11:55 LYR
SK 4490, OSL 9:45 – 12:40 LYR
Return:
DY 397, LYR 12:40 – 15:35 OSL
SK 4491, LYR 13:25 – 16:20 OSL
We strongly recommend that you book your flight reservations at your earliest convenience to be sure you will get flight tickets. Seats and flights are limited due to Longyearbyen's increased popularity and remote location.
If you don't have your flight details confirmed, it can be submitted later.
CLOTHING
Bring warm clothes - thermal underwear, mittens, gloves, headpieces and hiking shoes - even in September it can be cold and windy.
Most places in Svalbard has kept the old mining company town-tradition of not to use outdoor shoes indoors. You will therefore be asked to take off your shoes at our Svalsat Ground Station, so please bring indoor shoes or slippers with you. You will also have to take off your shoes at the hotels.
Registration
Please fill in all required data below to participate. We will try our best to accommodate to special dietary requirements and other requests, that's why we advise you to submit this information as soon as possible.