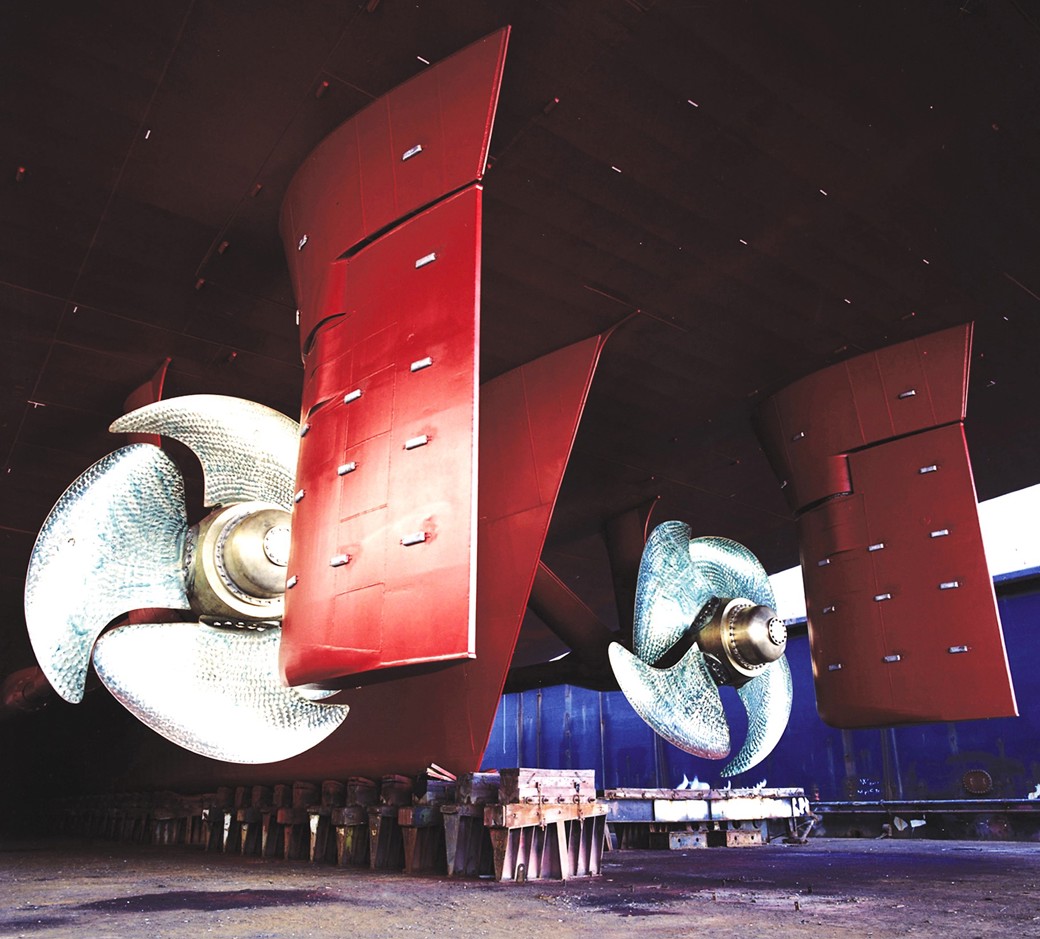 Reblading propellers: A quick way to cut emissions
Reblading an older vessel with a new propeller or re-engineered propeller blades lets vessel owners enjoy fuel savings, improve Carbon Intensity Indicator ratings, or even repurpose their vessels quickly
Vessel owners need to take every opportunity to boost efficiency, cut fuel consumption and therefore, fuel emissions. Yet, buying a new vessel may not always be the best choice.
Reblading a propeller offers fast ROI on fuel efficiency projects
Reblading an older propeller can offer significant efficiency increases quickly, speeding up return on investment.
Kongsberg Maritime's improved blade designs can be fitted to propellers of all types. A reblading project is cost effective and quickly completed. This can create significant reductions in fuel consumption, operating costs, and emissions.
Reblading for a new operational profile
Reblading a propeller can rejuvenate the propulsion performance of a vessel and ensure an ideal match with its actual operational requirements.
"With an average service life of 25-30 years, vessels are likely to see their operating pattern change over time as markets, technologies, and regulations evolve," says Klas Nygren, Propulsion Sales Manager for Aftermarket Projects, Kongsberg Maritime. Nygren adds that if a vessel's speed-power profile is changed, due to fuel conversion, electrification, or change of mission, it can explain why older propellers are no longer operating at best efficiency.
"Re-optimising propeller designs to match the actual operational profile of the ship offers a significant potential to improve propulsion efficiency and reduce fuel consumption of vessels in service," says Nygren.
Kongsberg Maritime has helped numerous vessels on their decarbonisation journey with a reblading solution that is easy to do and that delivers immediate energy savings on a short payback timeline. New blades can be customised by our team of dedicated hydrodynamic professionals, who can focus on vessel-specific capabilities.
Reblading has reduced vessel emissions by up to 25%
Since 2005, Kongsberg Maritime has rebladed over 100 vessels, with an estimated two million metric tonnes of fuel saved. The Promas Lite solution, which includes upgrades to the rudder, normally results in an additional 3 to 5% efficiency gain. The typical time for the return on investment to match the outlay is between 4 months and 2 years.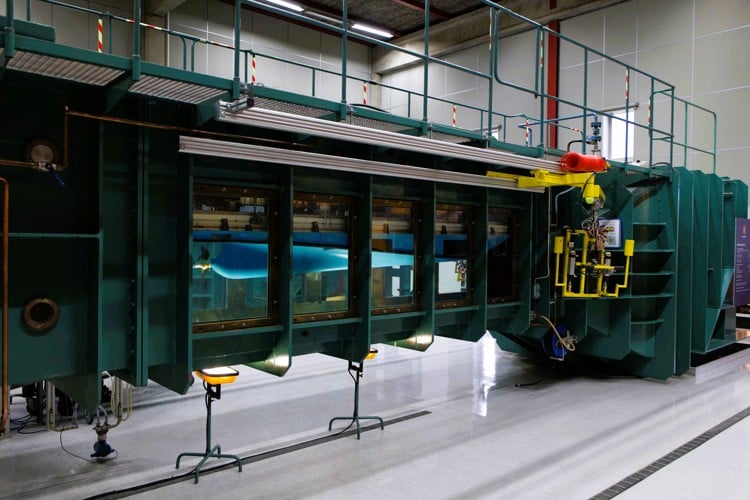 The results have shown an increase in propulsion efficiency of anywhere between 2 and 25% following a reblading project. In total, the amount of CO2 saved is an estimated 6 million tonnes, based on calculations of vessels' operational profile, specifications, and utilisation rate.
This makes a reblading project a potential way for owners to meet Carbon Intensity Indicator (CII) requirements. Achieving good CII ratings and maintaining compliance over time requires long term planning, and our experts can support clients as they deal with the continuing impact of emissions intensity regulations.
PROMAS Lite: a rebladed propeller and rudder upgrade to match
Owners who want to get even better results from their reblading project can opt for the Promas Lite solution, which includes a rudder upgrade to match the new propeller.
Grimaldi Group's Energy Efficiency Team and the Kongsberg Propulsion Upgrading Team have a long history of cooperation on projects aimed at reducing fuel consumption and carbon emissions.
"Our trailblazing cooperation has led to outstanding results for the fleet with savings that have contributed to placing Grimaldi at the very front in regard to green initiatives and efficient ships," says Alberto Portolano, a naval architect and Technical Manager for the RoPax fleet at Grimaldi. "The Promas Lite system is a large contributing concept in this context and has proven itself beyond any doubt."
Reblading supported by unique R&D capacity
The Kongsberg Hydrodynamic Research Centre, based in Sweden, provides our clients with unmatched technical expertise and precision on customised propellers. The Centre is the birthplace of numerous engineering and design innovations that have kept Kongsberg propellers in a leading position for decades.
A service workshop, production line, customer support facilities, and a training site are all located within short distance of the Centre. Together, they form a hub of excellence for propellers, blade design, and solutions for Promas Lite projects. Start a reblading project
Our Aftermarket Sales Team is ready to find out more about your requirements and how a reblading project can help you achieve them