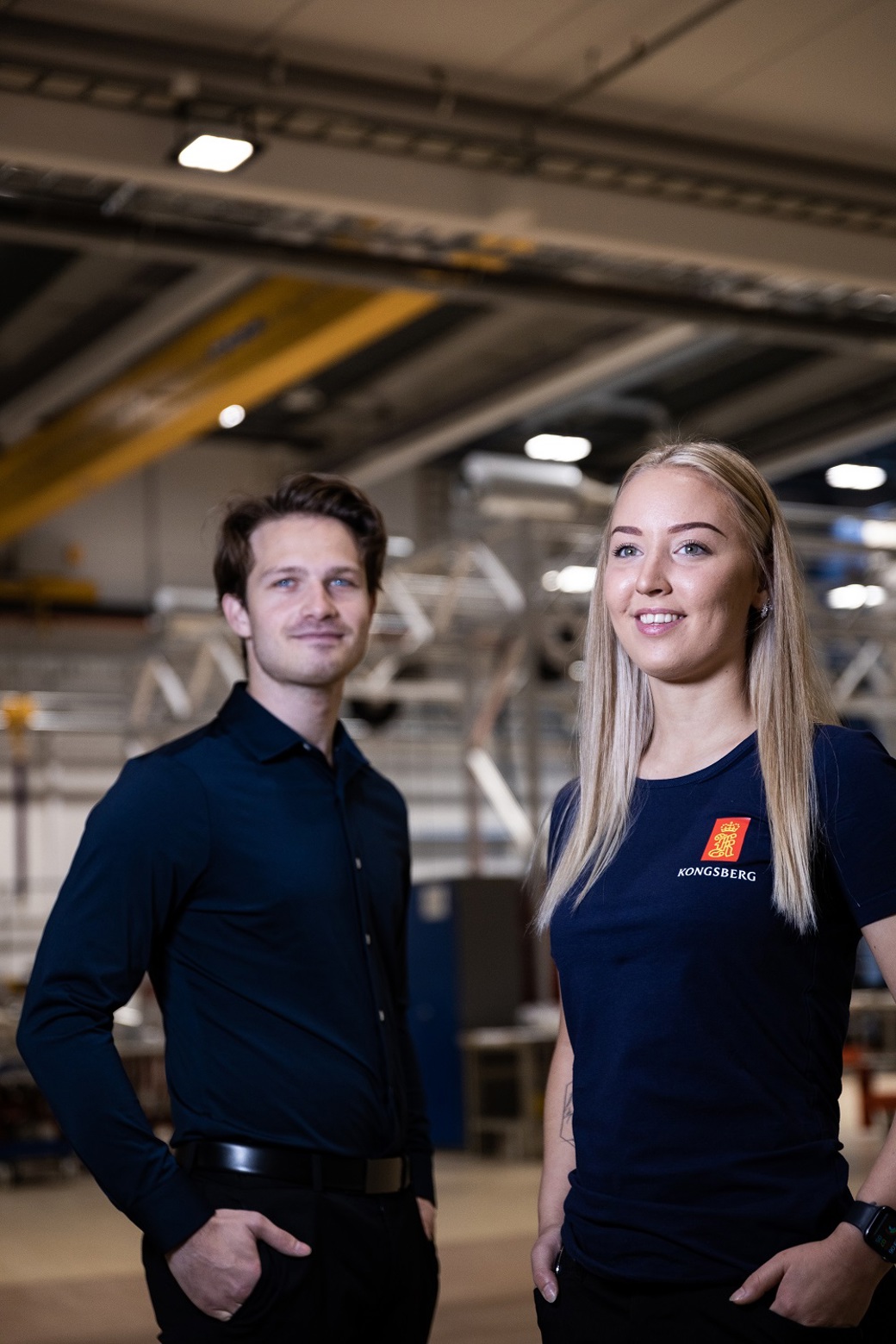 Employee Benefits
The people who work at Kongsberg Defence & Aerospace are key to our continuous success and is therefore our greatest asset and strength. Our success is the result of the work done by all employees across all divisions, and as a trustworthy and stable employer, we are committed to your personal development and wellbeing.
You are the key to our success
As an employee at Kongsberg Defence & Aerospace, you will have the opportunity to participate in exciting and interesting projects resulting in true innovation. Together with your team, you will help us create and develop sustainable solutions and technologies for the future.
Being a part of our culture of innovation and technology, you'll have outstanding benefits and amenities to help you live a flexible, healthy and fulfilling life at and outside of work. We want our employees to give us their best, and in return we offer great employment conditions, including a wide range of benefits and amenities, and programmes to promote a supportive, inclusive and friendly working environment. Your wellbeing matters to us, and that is why it is important to create a good and secure working environment.
In addition to stimulating and innovative work, we offer:
Flexible work hours
Company pension scheme
Paid maternity and paternity leave. 2 weeks paid paternity care leave after child birth.
Company phone
Various welfare leave arrangements
Health, Life and disability insurance coverage
Employee discounts
As an employee at Kongsberg Defence & Aerospace, you can benefit from great discounted offers from well-known brand manufacturers and service providers, and you can take advantage of attractive offers in many areas, including fashion retail, entertainment, cars, travel, technology, living, and athletics.
Personal development
As our employee, you will have the opportunity to ensure a continuous development of your skills in order to achieve your full potential. We are committed to your professional development. That is why we offer a range of in-house professional training and development opportunities, and have multiple options available in order to complete further studies. DO YOU DREAM ABOUT A CAREER IN DEFENCE OR AEROSPACE?
Whether you're an experienced professional, student or just graduated, realize your potential and discover the innovative work you'll do at Kongsberg Defence & Aerospace.
Amenities and welfare
Kongsberg Defence & Aerospace promotes occupational health and safety for all employees off and at work, and that is why we put substantial effort into improving ergonomics at workstations, production areas and in our communal office spaces. We offer a wide range of health promoting amenities and programmes, such as:
Nutritious and delicious meal options in cafeterias at various locations
Wellness and fitness center and wellness-related employee networks such as company sports teams.
Sea- and mountain cabins located across Scandinavia
Outdoor recreational equipment
A wide range of interesting tech, holiday, and family-oriented events
At our Innovation Centre, our employees can learn about 3D printing, drones, laser cutting, autonomous humanoid robots and technical inventions.